Education, be it formal or informal plays a vital role in shaping an individual. It provides the tools for reasoning through various life situations, individual enlightenment and creates the pathway for a better and balanced future. Education is the gateway to endless possibilities and introduces us to the world around us.
Through education, we get to know more about ourselves and the courses we believe in and are passionate about. We are also able to align our skills and capabilities to vast career options and are equipped with the right mindset and steps to venture into the desired career path, one of which is politics.
In this article, we take a look at the educational background of Hon.Asenso-Boakye, Samuel Abu Jinapor and Nana B. We'll get to know the academic path each of them took till their entry into politics.
The first person on the list is Francis Asenso-Boakye
Born on 24th September 1977, he pursued his undergraduate studies Planning (Development Planning) at the Kwame Nkrumah University of Science and Technology (KNUST) in the ear 2001 and pursued a Masters in Public Policy and Administration as a Rotary Scholar at the Michigan State University, Michigan, the USA in 2005.
He is the MP for Bantama Constituency in the Ashanti region and Currently serving as The Minister of Works and Housing. He recently revealed that says the Saglemi housing project is in a poor state due to corruption and lack of proper planning by politicians.
Samuel Abu Jinapor
He attended the Kwame Nkrumah University of Science and Technology where he pursued a Bachelor of Science degree in physics. He also completed the University of Ghana and earned a Bachelor of Laws and an alumnus of Ghana School of Law. He is the MP for the Damango constituency and currently the Minister for Lands and Natural Resources.
The Lands and Natural Resources recently served notice that no one will be spared in the quest by President Akufo-Addo to ensure that all river bodies and forests are not destroyed by irresponsible mining.
Nana B
Nana B had his tertiary education at the University of Mines and Technology (UMaT) in Tarkwa and he had the privilege to be a founding member and President of TESCON, UMaT in the 2004/2005 academic year.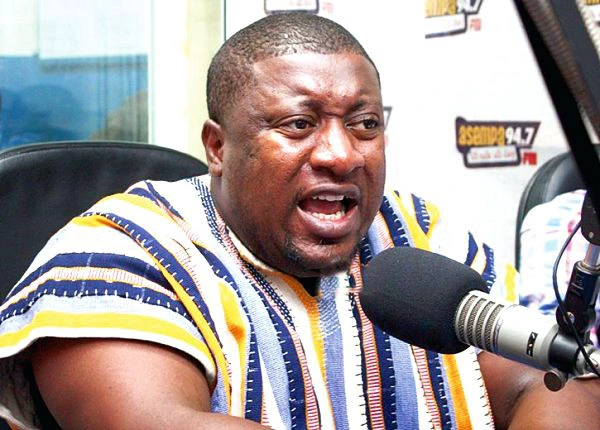 Nana B, due to his hard work and resilience, had the opportunity to serve as co-Chairman, of the planning committee for TESCON'S 10th-anniversary celebration held on the campus of the Kwame Nkrumah University of Science and Technology (KNUST) in 2011. Nana B, who later enrolled in KNUST to further his studies, also became the TESCON President of KNUST, 2011/2012.
 He is currently the Deputy Executive Director of the National Service Scheme in charge of Operations and Programmes.
Source: Georgeweb.org